Introducing Tapestry
A unique interpretation of rugs, dedicated for the walls, and bridging the distinction between art and design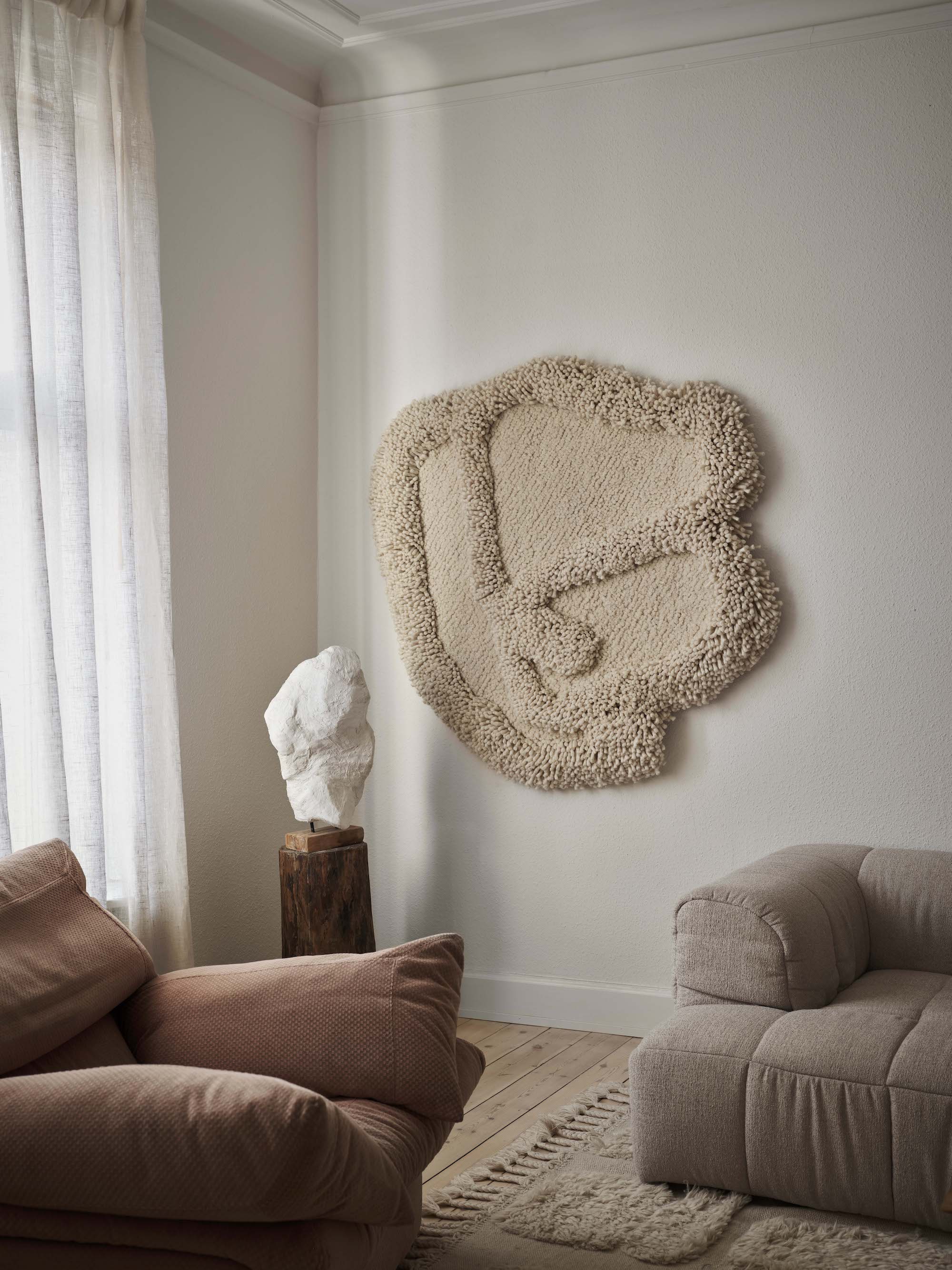 Our Tapestry launch includes three pieces, and with more to come. The tapestry continues and references the distinct language of our world, where bohemian details, softs shapes and bold textures come together to create a unique expression and identity.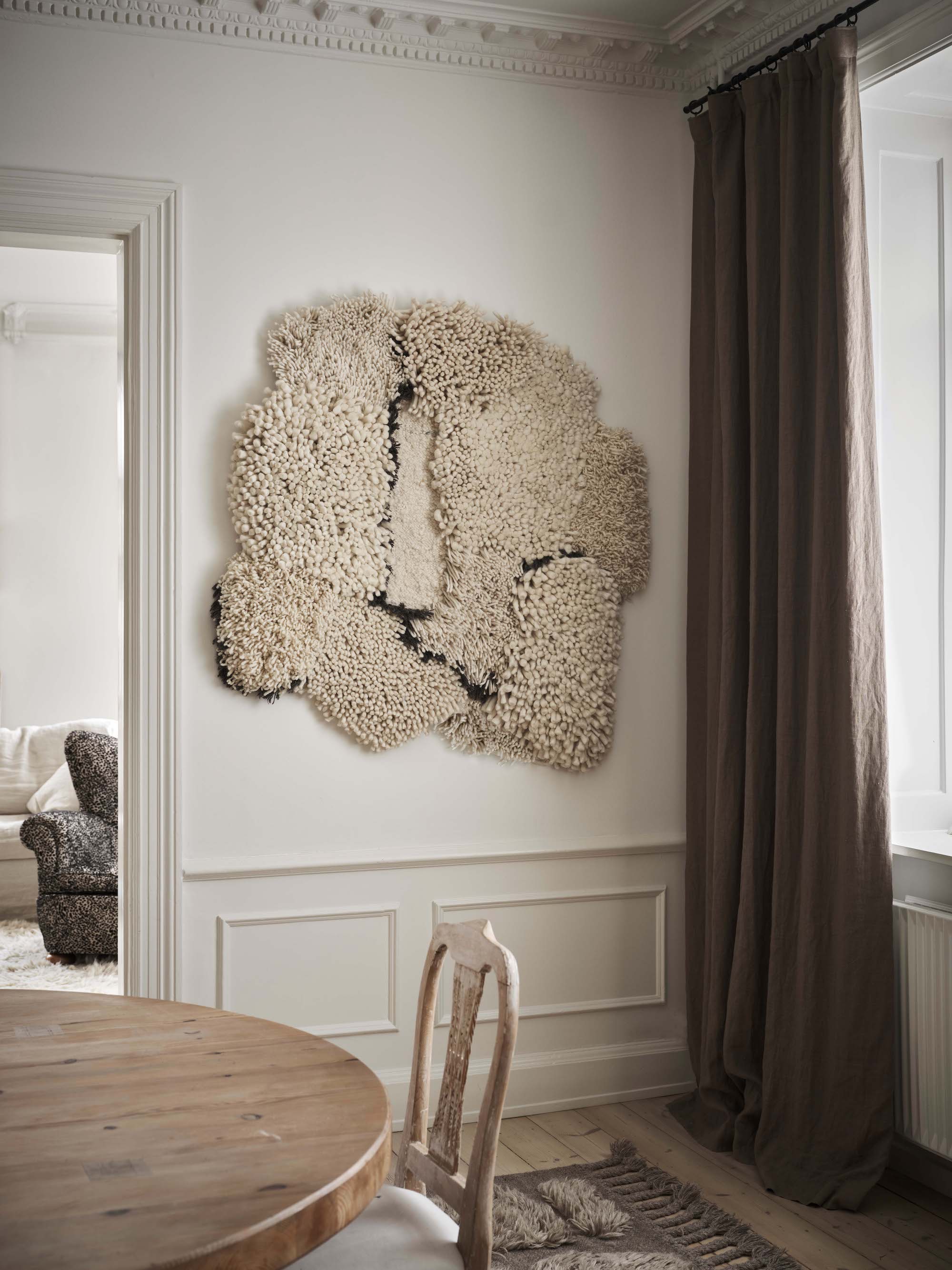 Mounting tactile works on the wall, inspired by rugs, and using traditional rug-making techniques, is a new category for Cappelen Dimyr. Not only is it a contemporary take on classics tapestries, but a modern way of working with textile art – organic, bold, minimalistic, and three-dimensional. The vibrant wall pieces are made from natural materials, woven, and knotted by hand.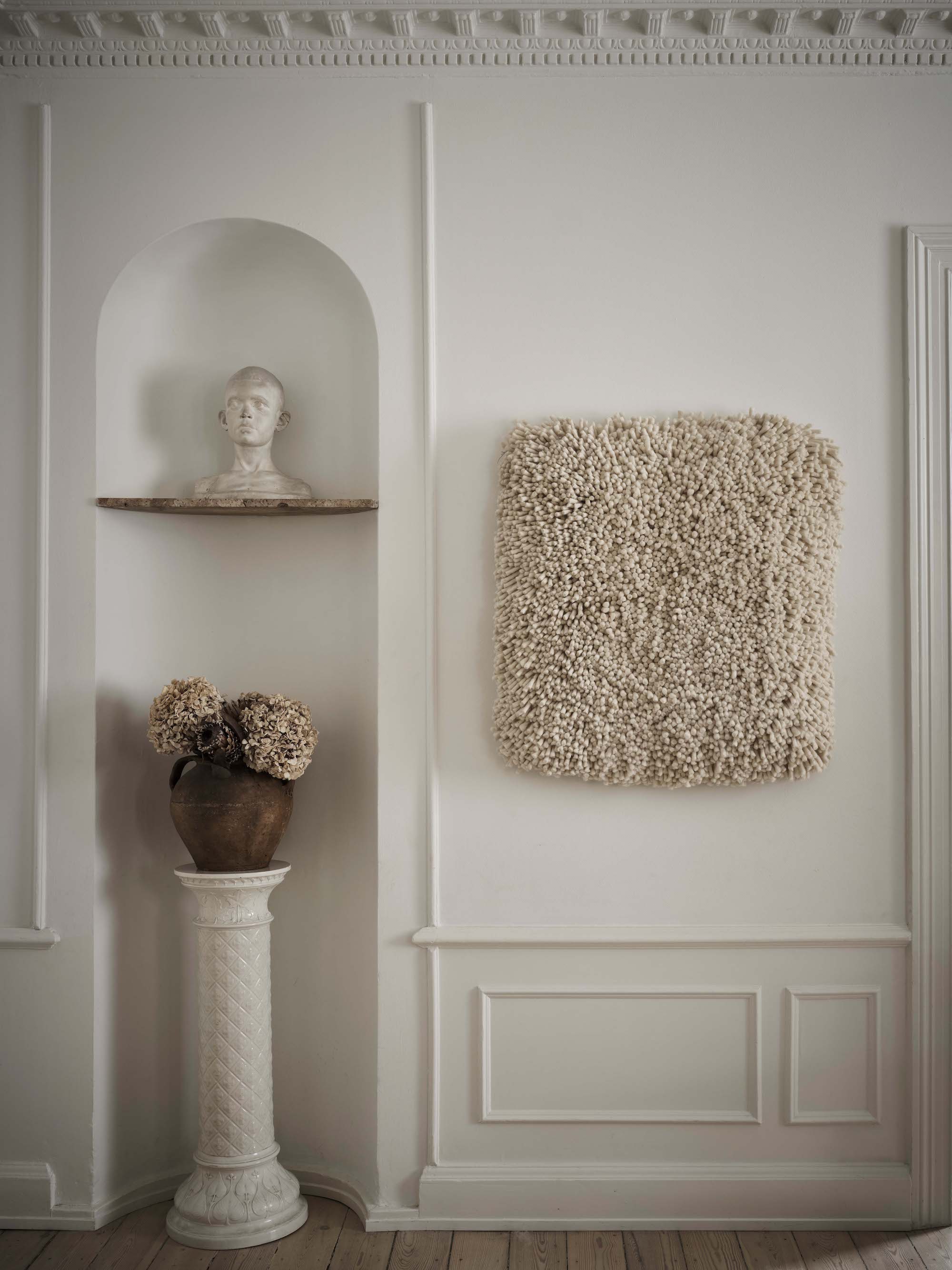 Cappelen Dimyr Tapestry honors traditional crafts and natural materials while participating in a conversation on how we think about art and design; their contrasts and similarities and the interesting discoveries that happen in the exchange between them. With Tapestry, the rugs are taken off the floor to become something else entirely.