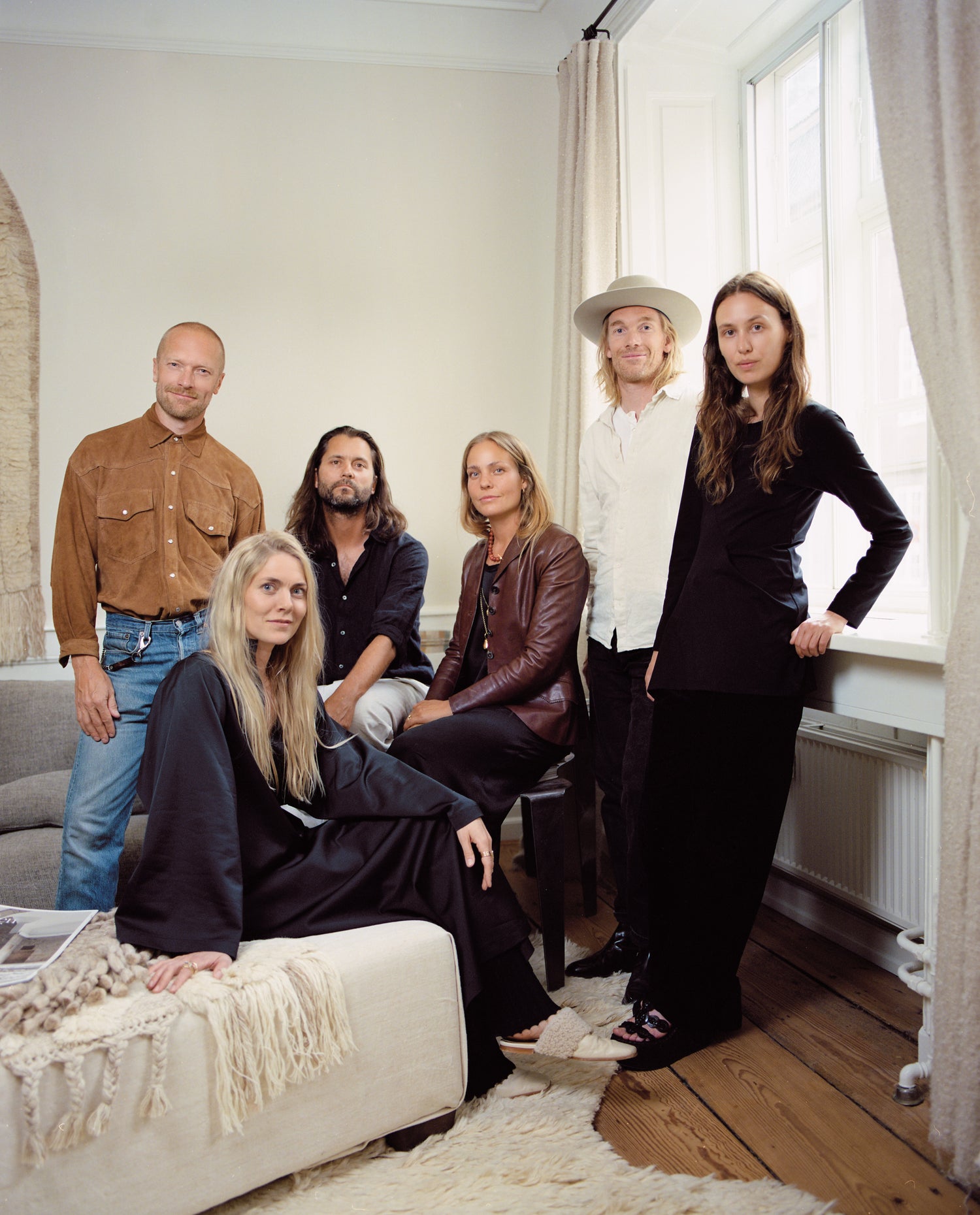 Our story
Cappelen Dimyr is a creative collective based in Copenhagen, passionate about creating contemporary artisanal rugs and tapestries in the finest natural fibers, handcrafted by specialists in India using traditional techniques. The world of Cappelen Dimyr is significantly bohemian, warm and artistic with a clear DNA – conscious, crafted and personal.
The point of view is an interpretation of slow luxury with each object carefully designed and produced to stand the test of time.
Cappelen Dimyr launched the first chapter of rugs in the autumn of 2019 and now offers both rugs and tapestries, available online and with carefully selected retailers worldwide.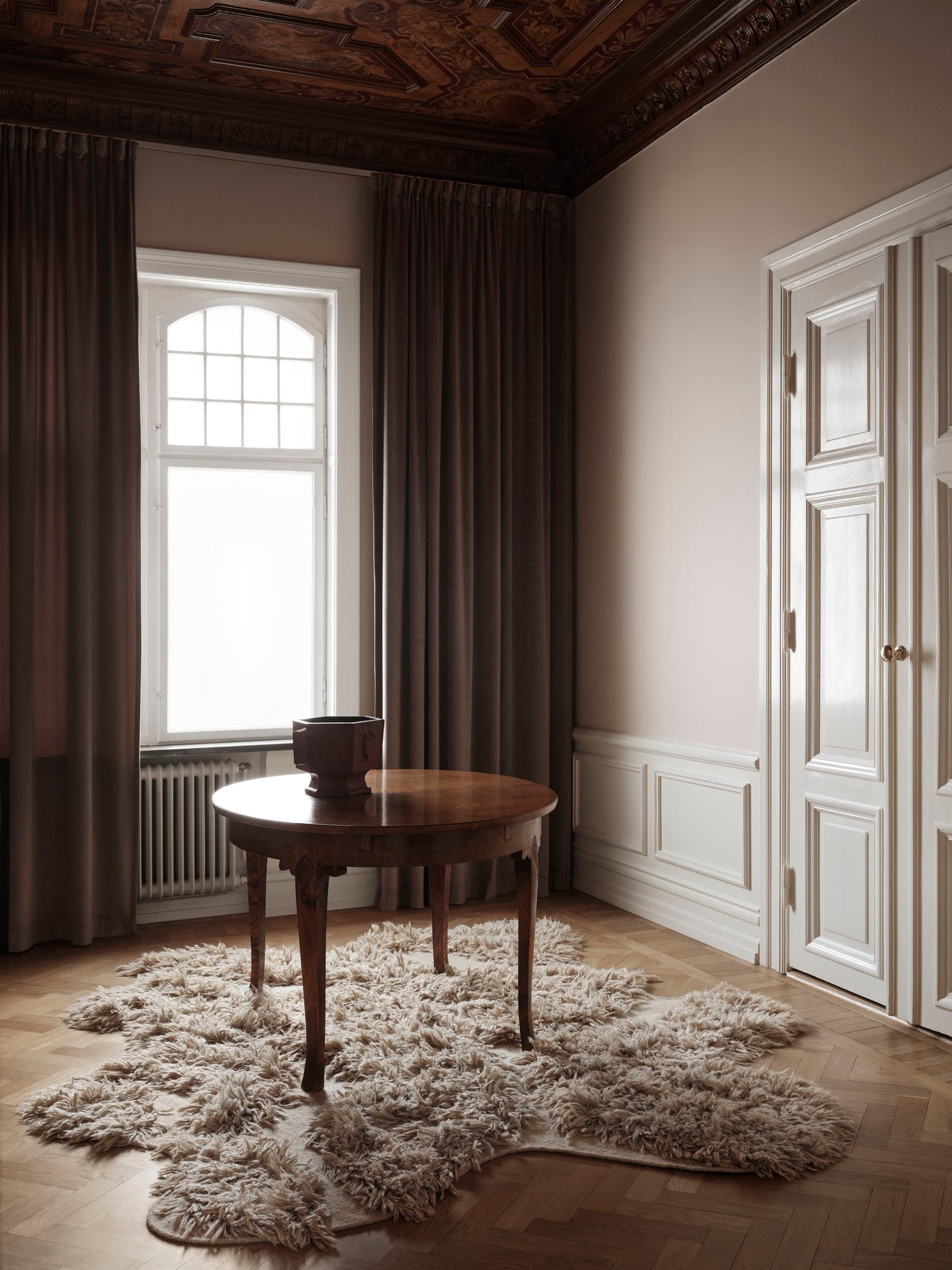 Our products
Cappelen Dimyr uses only natural fibers such as unbleached linen and wool in an effort to make products that have minimal harmful impact on the environment.
Every piece is trimmed by hand, washed with natural soap, and dried under the sun.
Cappelen Dimyr uses no chemicals in any part of the production, and constantly strives to improve their practices in respect for people and the planet.
All products are certified by Good Weave Certification and Care & Fair.
Care for your Cappelen Dimyr
Your Cappelen Dimyr is produced by hand in the finest available wool with long and strong fibers.
Because of its natural structure, the long pile rugs tend to shed initially, and it is therefore recommended to vacuum the rugs daily in the beginning.
It is perfectly common for the rugs to lose individual fibers,
and Cappelen Dimyr has taken this into consideration so that the excess fibers do not affect the overall quality of the rug.
It is recommended to use a rotary brush spout when vacuuming long pile rugs to avoid damaging the yarn. Make sure to not use a heavy beater bar nor have the vacuum on the setting closest to the ground.
Shedding tends to decrease within a couple of months. 
Remove stains by carefully use only warm water or for more heavy marks add a tiny bit of normal soap. The wool contains natural fat which helps keeping stains from penetrating the fibres, and is therefore important to sustain. For excess liquid gently dab with a microfiber cloth.
For more thorough cleaning, dry cleaning is recommended.