Custom project for John Lautner's iconic Wolff House
The midcentury architectural marvel in West Hollywood, which was recently renovated, now features custom Cappelen Dimyr rugs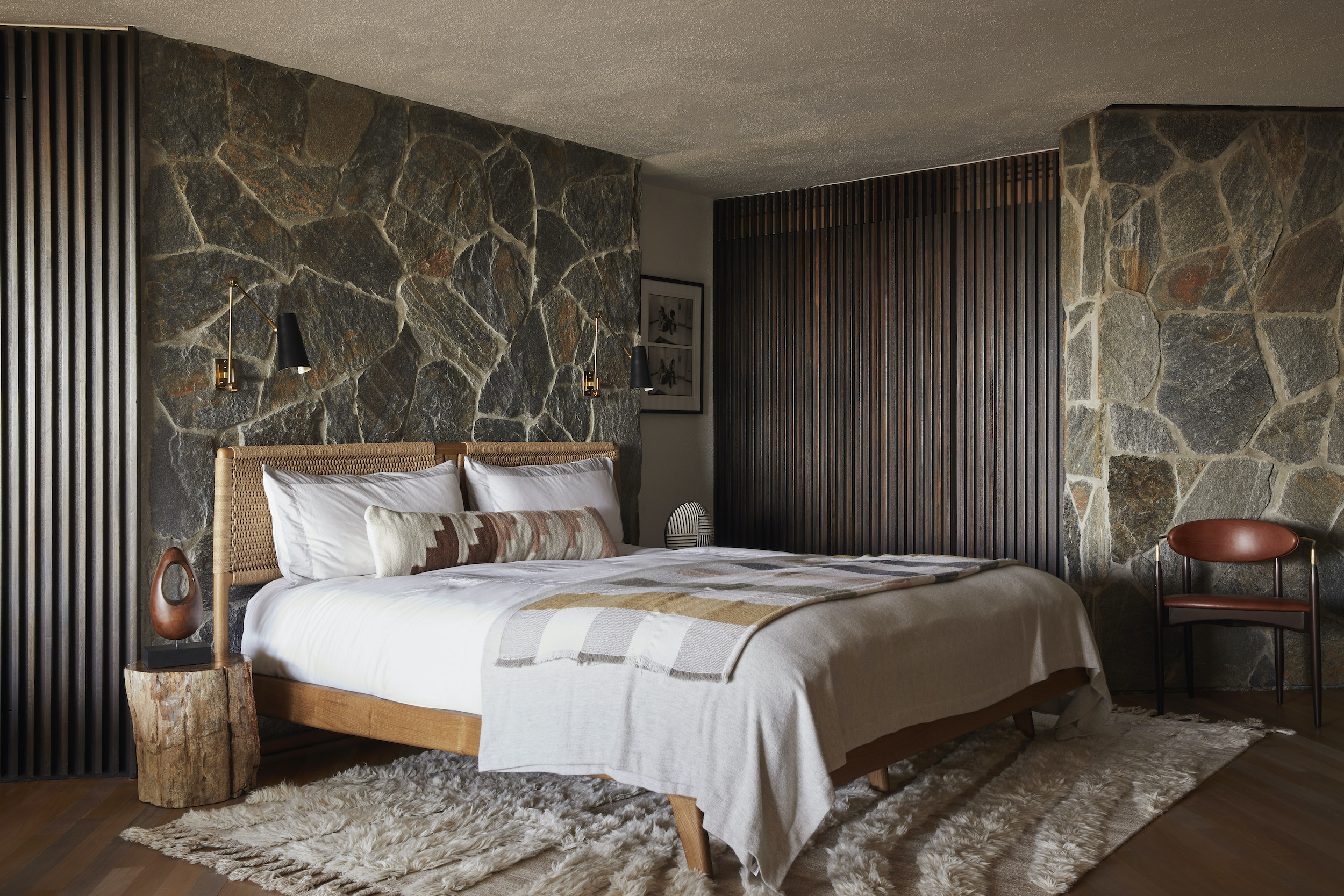 The West Hollywood property designed by John Lautner in 1961 is a midcentury Modernist marvel, originally built for concert pianist Marco Wolff. It sits atop a hill, among rocks and trees, and Lautner created a home that not only pays respect to nature, but beautifully incorporates it into its architecture.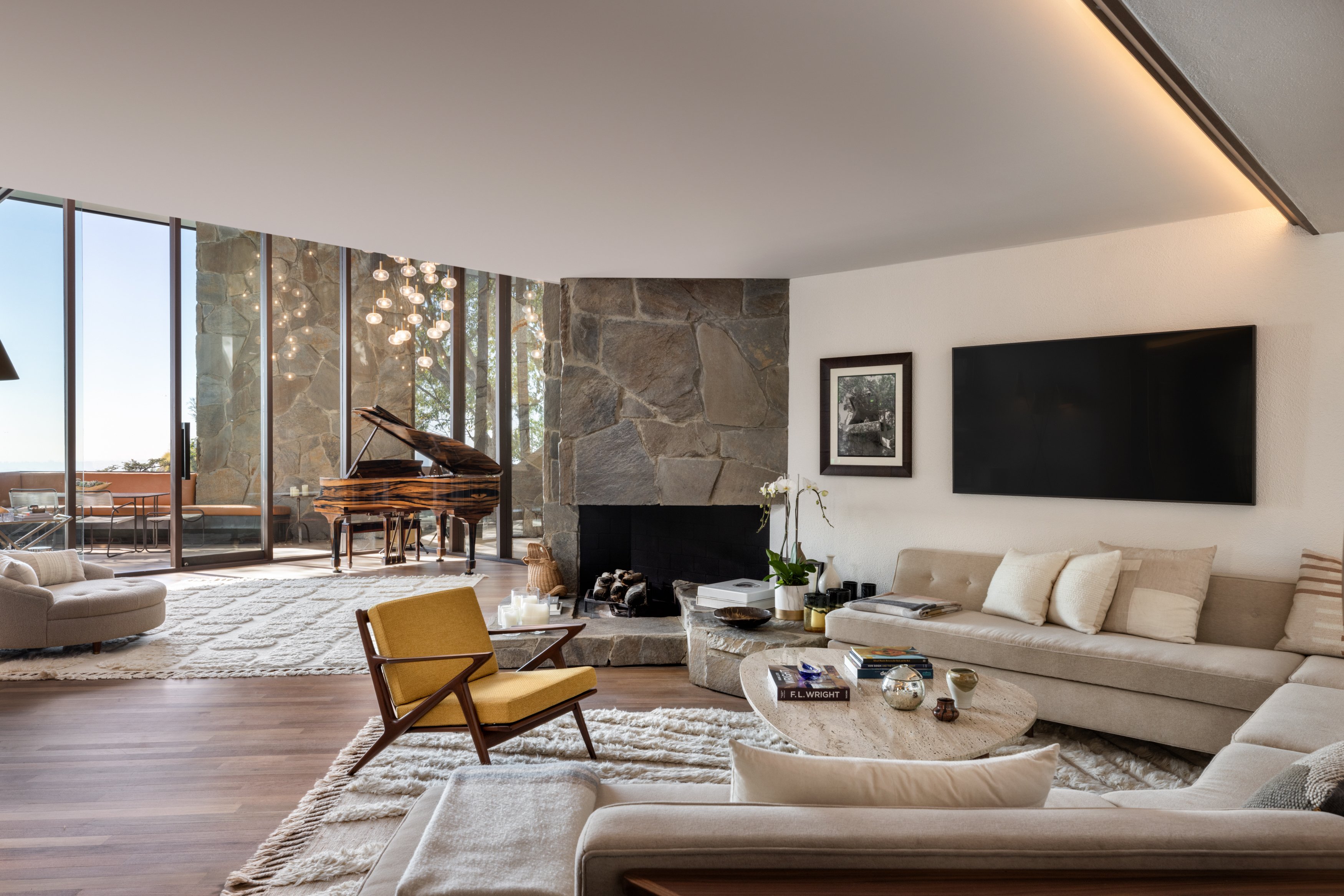 When Joachim Rønning and Amanda Hearst purchased the property, it needed an update, and that was when they tapped architect and interior designer Clive Wilkinson to bring it back to its former glory. The result is stunning!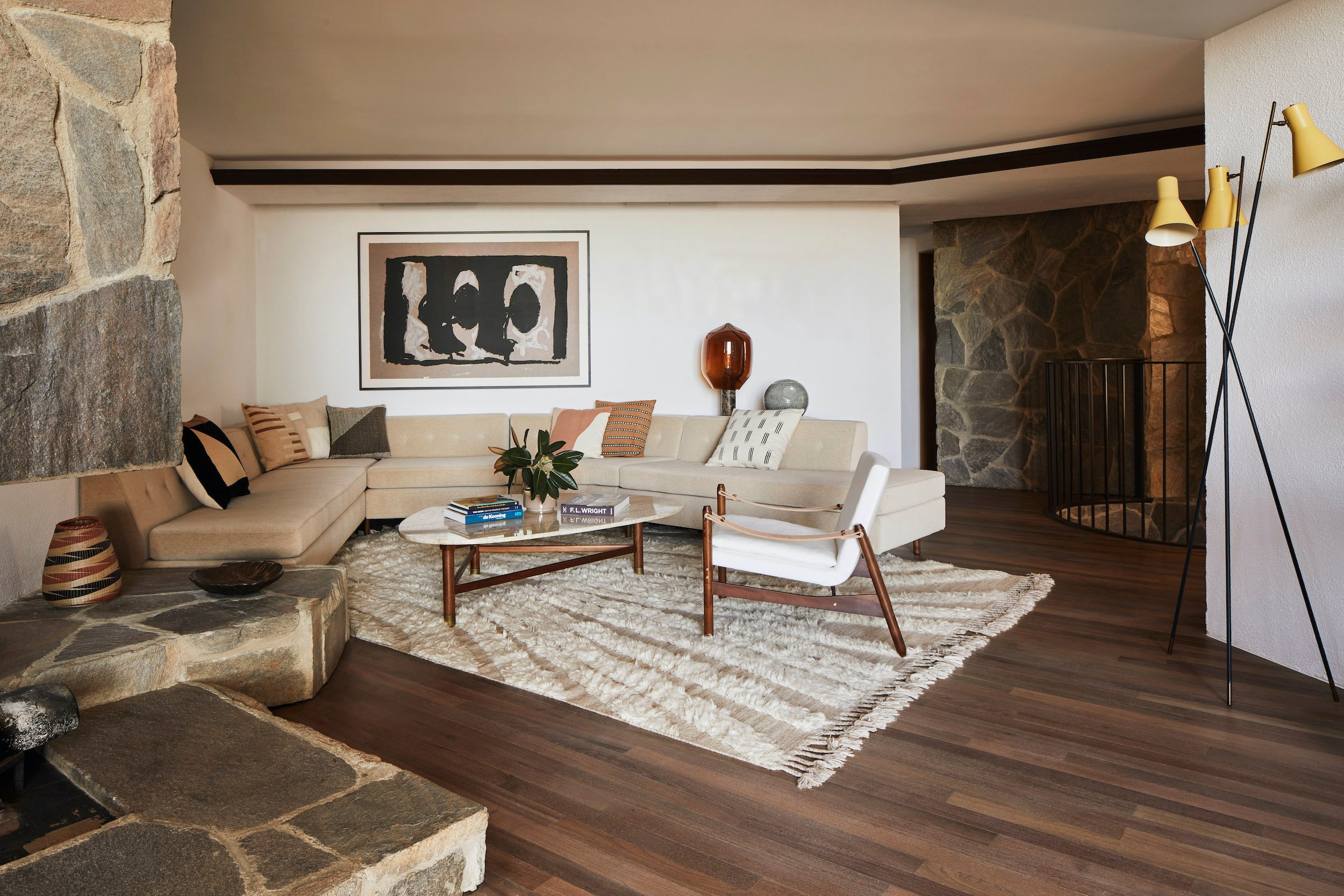 Cappelen Dimyr worked with Clive Wilkinson to create custom rugs for multiple rooms of the house – our Scandinavian roots fit right in with the updated interiors of midcentury aesthetics. It is a striking case of the versatility of our rugs with their balancing of soft and bold, designed to be timeless. Their natural tactility emphasizes the materials of the Wolff house, rock, glass, and wood.